Contact Us

Trinity Tabernacle

Assembly of God

2314 Plymouth Ave. North

Minneapolis, MN 55411-3636

Pastor Louis E. Walton

Pastor Gloria J. Walton

Church Office:   

612-529-3436

Service Times

Sunday School 9:30-10:15 AM

Sunday Worship 10:30 AM

Wednesday

Bible Study 7:00 PM

Prayer Meeting

Monday thru Friday

10AM to 11 AM

Prayer Meeting Friday 7:00PM

Trinity Tabernacle Assembly of God Church ©
Church websites designed and maintained by WebsiteWork.org
Trinity Tabernacle Assembly of God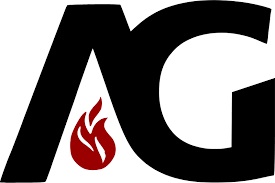 HOW TO BE BLESSED IN 2018

Honor God with the tenth.

Obey the Principle of the Tithe.  It will you in a legal position to receive the blessings of God.

If you don't tithe, you place yourself under a financial curse and in a position to be attacked by the Devil.

Tithing binds the hands of the enemy from stealing your money.  You put handcuffs on the Devil and spoil his works.

Jan 2nd Family Night-Bible Study

Wednesday @ 7:00 PM

Jan 6th

Sunday Morning Prayer 9:30 AM

Sunday Morning Worship 10:30 AM

Jan 9th Family Night-Bible Study

Wednesday @ 7:00 PM

Jan 13th

Sunday Morning Prayer 9:30 AM

Sunday Morning Worship 10:30 AM

Nov 14th Family Night-Bible Study

Wednesday @ 7:00 PM

Jan 20th

Sunday Morning Prayer 9:30 AM

Sunday Morning Worship 10:30 AM

Jan 23rdFamily Night-Bible Study

Wednesday @ 7:00 PM

Jan 27th

Sunday Morning Prayer 9:30 AM

Sunday Morning Worship 10:30 AM

Jan 30th Family Night-Bible Study

Wednesday @ 7:00 PM